Error on pulsing and logging in
12-02-2012, 08:36 PM
AINSPEED
Junior Member


Posts: 2
Joined: Nov 2009
Reputation: 0
Error on pulsing and logging in
Hi, I've been having this problem for the past week, I've tried everything, logging as admin, changing compatibility, uninstalling, deleting the APPDATA folder completely, restalling. Nothing seems to work.

I was getting this issue when trying to pulse, now that I've re-installed everything I'm getting it while trying to log in and check for computer names.

The error messages are:

"Unknown server message, please try again later"

"CONNECTION ERROR: System can't find specified file" (Free Translation for native computer language)

Both come at the same time.


------


1) Which version of WhatPulse are you running? Versions less than 1.5 are not supported, under any circumstance. Please make sure you are running the latest version to get optimal support. The latest version is 1.7.1.

1.7.1

2) What is your WhatPulse Username?

juniorain

3) What version of Windows are you using? Please include the OS Architecture (x86 or x64). We do not provide support for pre-XP versions, beta operating systems.

Windows 8 x64

4) If you are using version 1.6 or higher, are you logged into an administrator account on Windows so that WhatPulse can access Windows correctly?

Logged as Admin

5) What error messages are you receiving (if applicable)?

"Unknown server message, please try again later"

"CONNECTION ERROR: System can't find specified file" (Free Translation)

6) What programs were you running when the issue happened? VM-ware and certain higher-privilege programs can cause compatibility issues.

Steam, utorrent and lastfm
12-04-2012, 06:41 AM
X-Kal
Administrator


Posts: 896
Joined: Nov 2004
Reputation: 0
Error on pulsing and logging in
I am curious -- I don't know if we support Windows 8 yet or not. If not, this might be part of the problem -- seeking certain resources that aren't there anymore, or something like that?

I'm sorry I don't have a better answer for you -- hopefully someone else will be able to chime in with a solution.
---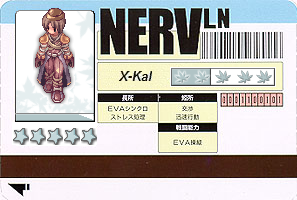 12-04-2012, 01:26 PM
smitmartijn
WhatPulse Founder


Posts: 1,747
Joined: Sep 2002
Reputation: 70
Error on pulsing and logging in
The 1.x clients on Windows 8 are highly unstable. I've seen people running it perfectly without any hitches, and people with the weirdest errors. But that goes for a lot of ("oldskool") apps like the 1.* windows client. It seems to be dependant on which edition of Windows 8 you have.

Considering 2.0 is on the verge of a release, the 1.x client won't be updated to properly support Windows 8.
User(s) browsing this thread: 1 Guest(s)