Deletion of Inactive members
03-16-2009, 12:25 AM
X-Kal
Administrator


Posts: 896
Joined: Nov 2004
Reputation: 0
Deletion of Inactive members
That's really interesting. If your keys were removed due to cheating, it *should* remove the stats from the individual pulse profiles. What I'm seeing here is that you've pulsed about 3 million keys on "Desktop" but less than 200,000 keys overall? That doesn't make sense. Whether or not you were identified as a cheater (I don't know this answer, unfortunately), this shouldn't be happening.
---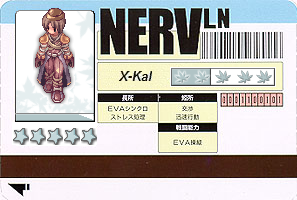 04-11-2009, 11:10 PM
Deletion of Inactive members
Thanks for having a look X-Kal. I was confused just as you are. If you could look into it, that would be great.
As for the suspected cheating thing, I don't know if I've said this earlier or not but I'll make my stance clear. I didn't do anything. But if you guys do think I did, I'm fine with whatever your decision is. I did lose about a couple of years worth of keys (which is a lot for a programmer+gamer like me) but that's ok. My main concern right now is the accuracy of the stats. If I could get my stats back, of course, that would be great. If not, I'd like my profile to not be inconsistent
How many keys did I lose you ask? About 100-110million I think.
Anyway, if you can get any of those back, great. If you can't, could you make my profile consistent?
Note: Request to administrator to have a table in the dB which has the moderator's note who clears suspected cheaters (or whatever other reason he might have) of their stats. Also, let a script do it instead of letting someone do it manually. Better that way and easier logs.
You have records for later use and such a situation wouldn't occur again. You guys could give reasons to people when needed and also, assuming the script works fine, the dB will be consistent
Of course, it does mean an hour or two's worth of work initially
User(s) browsing this thread: 1 Guest(s)